Meta is a group of artists and engineers with a diverse background of specialities. We're based in NW
London at Kingsgate Workshops. My own background was in BBC Visual Effects in the 1990s after which
I went on to make automata and kinetic art for museums and public spaces. I now want to bring both the
experienced and talent together to offer a specialist service in art engineering of all kinds - for artists,
theatre, festivals, films, television, museums and protoyping for inventors.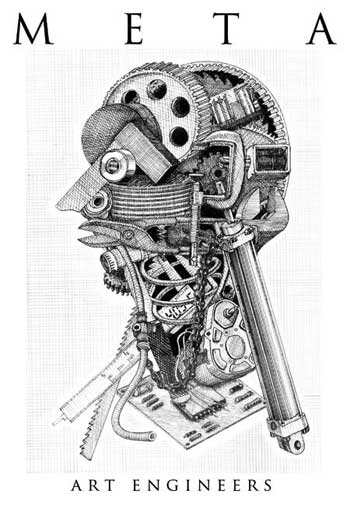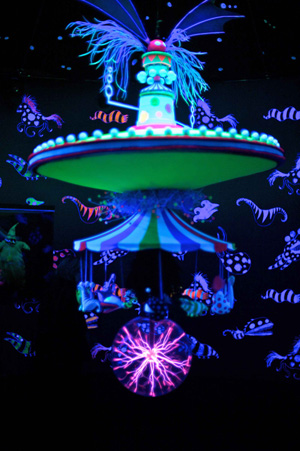 We recentlywere commissioned by Tim Burton Productions to upgrade the mechanisms in the carousel (above).
It's a mechanical scupture by Tim Burton that features in his exhibition. The carousel has with zany fairgound
revloving elements, UFO and feathers with a huge plasma ball below. It's part of a huge wonderful travelling
exhibition of his drawings, sculpture, animation models and props. Soon to go to Mexico and then Brussels next year.

| | | | | |
| --- | --- | --- | --- | --- |
| mechanical props | | animatronics | | models |
| | | | | |
| | | | | |
| | | | | animation models |
| | | | | |
| --- | --- | --- | --- | --- |
| | | | | |
| trick weapons | | | | mechanical models |
| | | | | |