Aurora at Trinity Buoy Wharf



I'm very excited that Aurora is now installed for testing at Trinity Buoy Wharf on the River Thames. The wind
sculpture generates and only lights as it turns - the colours and pettern changing according to the speed of the wind.
The installation of the artwork took place just before the lockdown and, as there was not a breath of wind, I hadn't
seen it working at it new home. That is until this video was posted on Instagram - thanks to @notablefrontier.

This is the original artwork but with all new electronics redesigned by Adrian Godwin. Originally a solar powered
battery was necessary to power the processor. This proved unrelaible, however thenew smaller processor takes its
power directly from the wind. This simplifies the artwork enormously, reducing maintenenance and increasing its
relaibility.
It's such an honour to have Aurora sited next to the Faraday Experimental Lighthouse and now part of the
Trinity Buoy Wharf - a wonderful and unique arts centre with its moon, tide and kinetic sculptures and schools of
drawing and parkour!
Aurora on show at Kinetica Artfair, P3 2014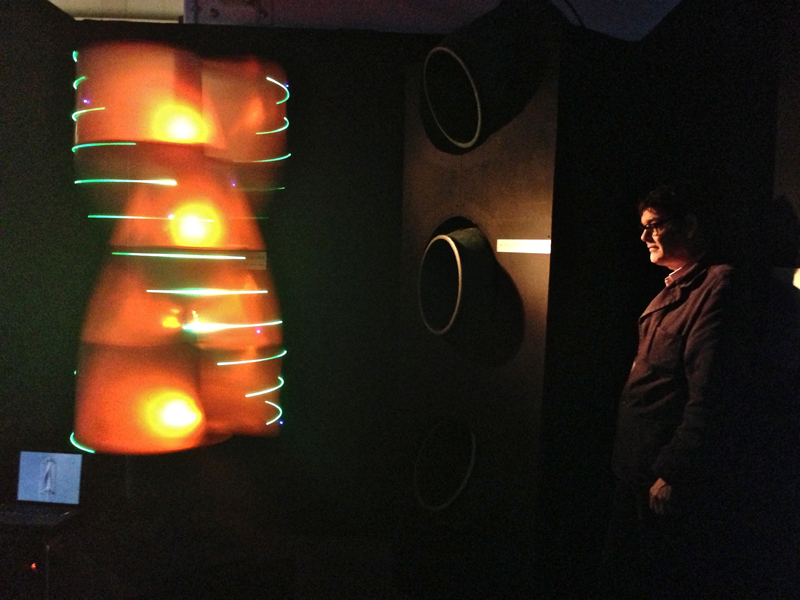 On test in my garden 2016/7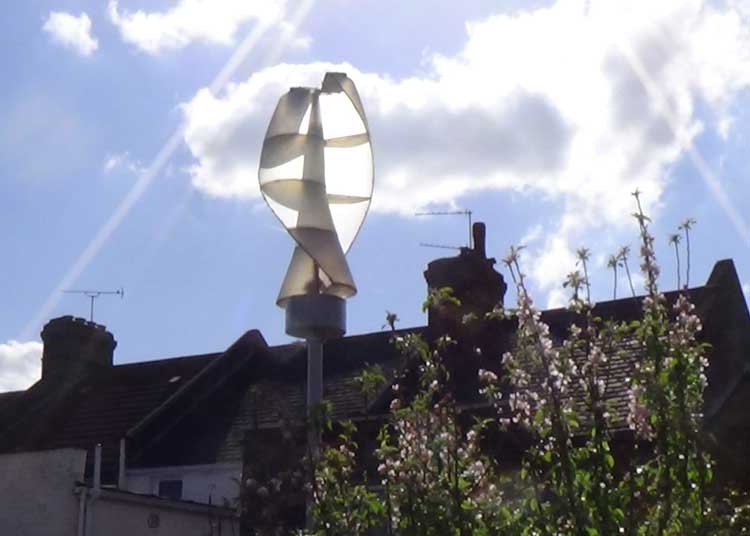 Aurora on test in my garden. (the solar panels on top have been removed)
AURORA I ON BOARD THE MS STUBNITZ
The owners of The MS Stubnitz, Blo and Heiko kindly allowed Aurora I to stay on board the magnificent ship for tests, while moored at Canary Wharf with the Kinetica Museum show. During this week of high winds (some gusting at 55mph) the sculpture has been thoroughly put though its paces. It was installed for the one day event with Kinetica Museum on the MS Stubnitz at Canary Wharf in 2014 but they allowed me to keep it their to fully test it in all kinds of weather conditions.